The Mentorship Scheme allows 1 to 1 support in a private environment for those owners that want to get the most from their Tesla products without making their questions public for all to see.
Our main discussion group is excellent and will often be the quickest route to an answer, but it can be somewhat daunting for a new owner to ask specific questions so this is why we also have the Mentorship Scheme, to keep reading to learn how to sign up as a Mentor or a Mentee.
Menu: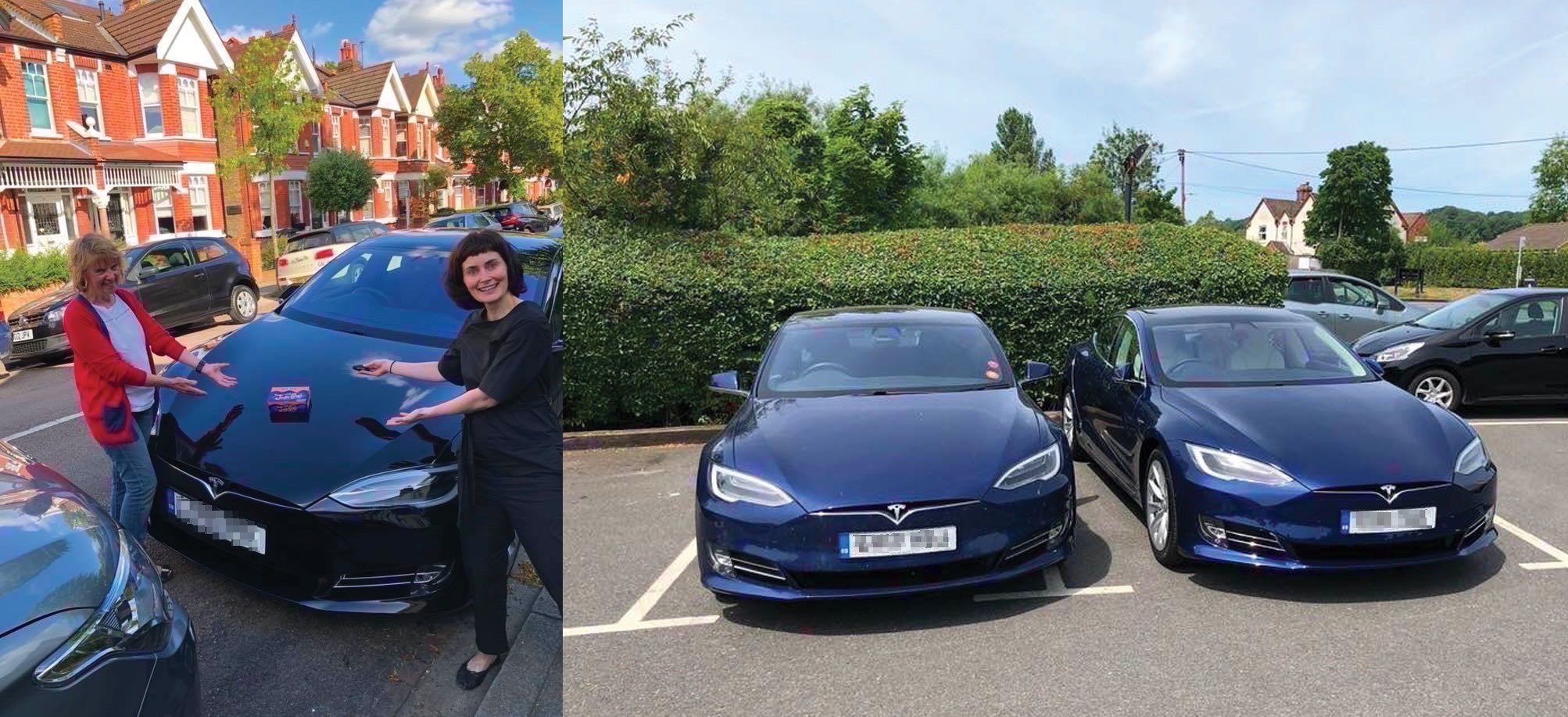 Two example mentorship pairings, Deryn and Michelle: "…on the very day she collected her MS at WD she came right round to me and we had a lovely time exploring what her car could do. I can really recommend this programme." Mike and Ross met at a local pub: "Our two cars got some attention from other customers at the pub"
Guidance for those wanting to be the best Mentor
Be supportive of all your mentees needs and wants, try to find out what's holding them back so you can work on solving any concerns.
If you're struggling to answer a question use our discussion forums to ask on behalf of your Mentee.
If your mentee is struggling to think of goals consider creating a list of questions to test their skills or get them to complete a challenge outside of their comfort zone (e.g. travelling to a destination without using the supercharger network).
Use other resources such as:
Frequently Asked Questions
Guidance for Mentees
It's pretty easy really, any questions you have about ownership feel free to ask your Mentor about. No question is a silly question.
Ideally, think of some key goals you really want to master and get help with these.
I'm having a problem contacting my Mentor/Mentee.
Be patient you and they will be reminded each week to check in and speak with each other.
I'm having another problem with the Mentor Programme.
Please contact the Education & Community Outreach Coordinator