The question of tyres optimised or capable for winter arises every autumn/winter. There are very strong opinions expressed in the group. Sometimes people take a strong stance based on their own circumstances and preferences, and this can clash with the stance of others. In some cases both parties are correct and have made the right decision for their needs, as that choice depends entirely on individual circumstances and preferences. For example, someone living in the north, at altitude, may argue that it isn't worth considering any tyre that isn't snow capable. At the extreme opposite is someone living in the south, who regularly attends track days, wants to enjoy maximum dry road performance, and who would tend to take a different vehicle if the weather is cold and wet or there is snow. They might swear by their dry performance oriented tyres. Both of these people may be making the correct, and reasonably safe decisions for their circumstances
What is the general consensus from Tesla Owners in the UK?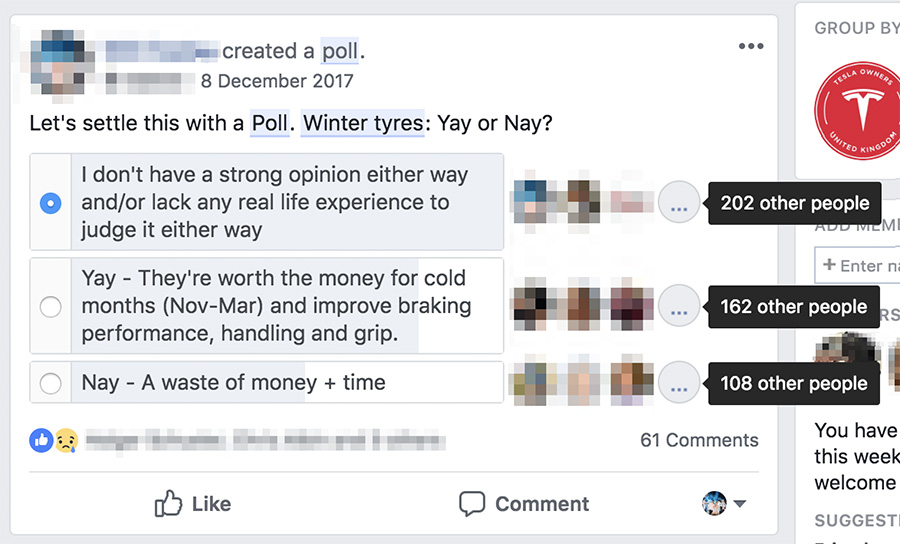 In order to try and help with this, here is a description of use cases, based solely on the markings that are available on all tyres for comparison. It is not possible to get into a review of individual tyres, as this would be lengthy, and would need regular updating. Some example tyres are mentioned, but you should base your decision on information that is recent, and from a reliable source (and not necessarily the marketing material of the manufacturer).

The markings are:

3PMSF – 3 Peaks, Mountain Snow flake. What this tells us, is that the tyre has passed a well specified ISO test for acceleration on packed snow by performing 25% or greater, than a reference tyre.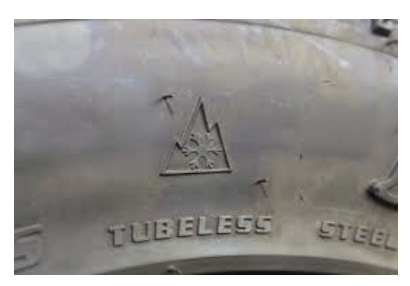 M+S – Matsch und Schnee (some call this "mud and snow"). What this tells us, is that the manufacturer believes this is better in snow conditions than a summer tyre. In other words, sadly it doesn't tell us much.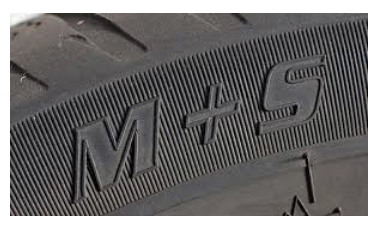 EU Tyre label – Wet Braking rating. What this tells us, is that the tyre has undergone a well specified, independent test, and provides a certain level of performance for braking on a wet, warm (20C) road.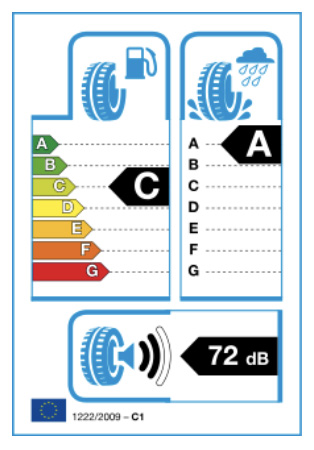 How do the various terms relate to these labels?
Sadly, it is not as simple as many will tell you:
Summer Tyre: Some summer tyres have treads prioritised for dry performance, whereas others have superb wet weather performance. Some have compounds that last well on a track, subjected to high temperatures, they maintain good grip and surface structure, whereas others are able to grip reasonably well on a cold road.
All-season tyres: For some people, an all-season tyre, as a minimum must possess the M+S marking. Sadly, there are some tyres marked M+S that have quite poor wet braking performance, and limited cold weather advantage (some of these are manufactured for the U.S. market). There are other M+S tyres that offer superb performance. For example, there is a big difference between the performance of a Goodyear RS-A2 versus better performing all-season tyres such as Michelin CrossClimate (Model X), Goodyear Vector 4 Seasons, Continental AllSeasonContact, Pirelli Cinturato All Season. A good all-season tyre should ideally possess both the 3PMSF marking, and the A rating for wet braking. Only then, could a tyre possibly offer similar safety to other more specialised tyres, across the whole 4 seasons. There are such tyres available for S3X on smaller rims, and hopefully increasingly for the larger rims/low profiles too.
Winter tyre: There is no agreed definition of a winter tyre. Different regions and manufacturers will have different criteria, and some Tesla Owners UK members will refer to any 19 inch tyre with the M+S symbol as their "winter tyre" in contrast to their "summer tyre" which might be a dry performance oriented summer tyre on a 21 inch rim. In theory, a tyre that is entirely focussed on winter weather, is a tyre with tread patterns and compounds that are superb for use in snow/wet conditions, while compromised in performance for dry, warm summer roads, as this focus, and the associated compromise, is what distinguishes it from a good, true, all-season tyre. Winter tyres generally consist of a compound that is quicker to get to an effective operating temperature. The block design helps get tyres up to temp faster. Summer tyres will take longer to get to operating temp in 7c or below. Winter tyres can/will suffer in high temperatures, especially if driven hard.
Studded tyre: Some tests have shown that studs provide superior performance on ice, but a good winter tyre with no studs can be better on compacted snow. This is due to the lamellae/sipes, acting as little pockets in the tyre surface, and trapping compacted snow, the tyre is then utilising snow to grip snow, which can be very effective, more so than studs. Therefore, studs are recommended more for use on ice.  Studded tyres cause damage to the road surface if there is no snow or ice present and are therefore banned in some countries, including Germany.  In some countries they are banned in urban areas.
Snow socks: these are covers for tyres that provide a fabric surface that wicks away moisture. Their textured non-rubber surface can provide good grip on snow, and on ice. Temporary.
Snow chains: chained covers for tyres that dig into snow and ice to provide the best grip of all. Temporary.
The differences in performance on warm or cold tarmac, between good summer tyres and good all-season tyres can often be below 10%. However, the differences between poor performing tyres of any category above, and good tyres from the exact same category can be more like 20% or above, and this can apply to winter roads or summer roads. Therefore, it is more important to buy good tyres, based on comparable information, from well-defined testing regimes, than to fixate on what a manufacturer, or another group member, states as possible merits of a particular category or brand of tyres.
Please note that if travelling to Austria or some regions of northern Italy in the winter time, local bylaws can require certain tyre markings. Also in some regions, and times of year, accident fault attribution can regard the use of summer tyres as contributory negligence.
What are the visual/physical differences between summer and winter tyres?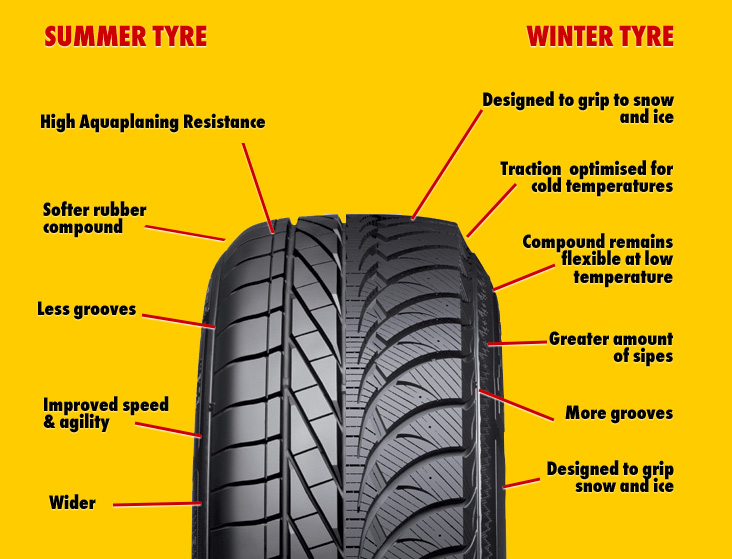 What about a side by side video comparison?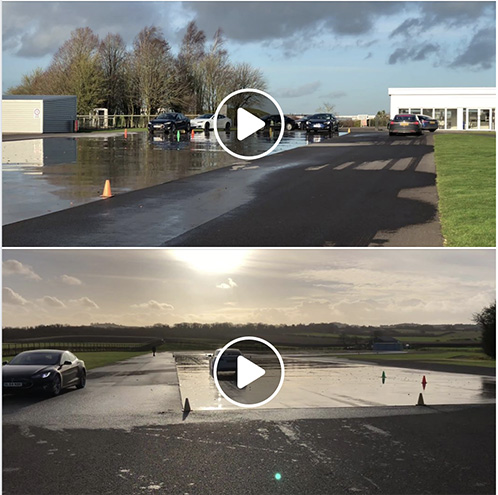 Use cases
Use Case

Recommended options

I live at altitude in the north, or regularly visit such climates, and spend most of the year driving on snow

One rim set with All-season tyre (3PMSF and wet braking A)

One rim set with dedicated snow tyres, but extra care taken on warm roads

Snow socks (possibly chains)

Two rim sets – one with highly capable dedicated snow tyres, and the other with all-season tyres (3PMSF and wet braking A)

My roads are covered in snow for around 3 or 4 months of the year

One rim set with All-season tyre with 3PMSF and A rated wet performance

Snow socks (possibly chains)

Two rim sets – one with 3PMSF tyres, and the other with summer tyres (wet braking A)

Snow is likely but only for limited periods, but I need to be out driving in those conditions so want to be ready.

One rim set with All-season tyre – (3PMSF and wet braking A)

Two rim sets – one with 3PMSF tyres, and the other with summer tyres (wet braking A)

Summer tyres (wet braking A), and with care taken on cold roads, and Snow socks (possibly chains) for snowy roads.

I want the best grip on cold roads in the winter as whilst I don't see much snow, it drops to near freezing for most of the winter months

One rim set with All-season tyre (3PMSF and wet braking A)

Two rim sets – one with 3PMSF tyres, and the other with summer tyres (wet braking A)

I drive on frozen lakes and ungritted icy roads

Studded tyres

Snow socks (possibly chains)

My winters are mostly wet, roads near me are gritted, I don't venture out if snow falls as the roads are chaos (or I have snow socks for the car)

One rim set with All-season tyre (3PMSF and wet braking A)

Two rim sets – one (3PMSF and wet braking A), and the other with summer tyres (A rating for wet performance)

Summer tyres with A rated wet performance, and with care taken on cold roads

I don't drive on snow, or if I do, I drive slowly and carefully with snow socks for hills, and either: I am prepared to sacrifice wet weather grip for the best possible dry road performance and/or regular track use.

or: I want/have the larger size wheels for my Tesla where all-season tyres may not be available.

Two rim sets – one with 3PMSF and wet braking A (plus snow socks if required), and one set with dry road performance oriented summer tyres

Dry road performance oriented summer tyres, with care taken on cold roads (snow socks for snow),
More important than all this is to adjust your speed to the road conditions. If you drive slowly and carefully on snow, accidents should be unlikely, and any that might happen are unlikely to be life-changing. Conversely if driving too fast on a wet road, with spray obscuring your view of the road ahead, such accidents happen regularly and often are life-changing. Please factor that into your risk decisions and priorities for choice of rubber. It is safer to have superb tyres with very little confidence in them, than to have poor-performing tyres that provide confidence (through marketing propaganda, or simply their high price) and that encourage you to drive too fast for the conditions.
All tyres perform much worse in the wet with low tread (best to treat 3mm as min).
All tyres should be visually inspected regularly for condition and wear (sidewall bulges, gouges, and uneven wear). Safer to run new £120 tyres, than eek out that last few thousand miles from a £300 tyre with some sidewall damage; high speed blow-outs often cause death and serious injury.
Tyre pressures should also be checked periodically, especially as temperatures drop, the pressures drop. For most Teslarati this can be done via steering wheel buttons.
A little lesson from our Norway counterparts, even with 
winter tyres

 and the safest car on the road it doesn't stop others from smashing you off the road.