Article originally adapted from discussions at Gaydon 2017 event. Ensure you do your own research, always have a backup plan and remember to aim for a supercharger if you're running low. Check the local laws before entering a country (e.g. dash camera use in Austria, Luxembourg etc)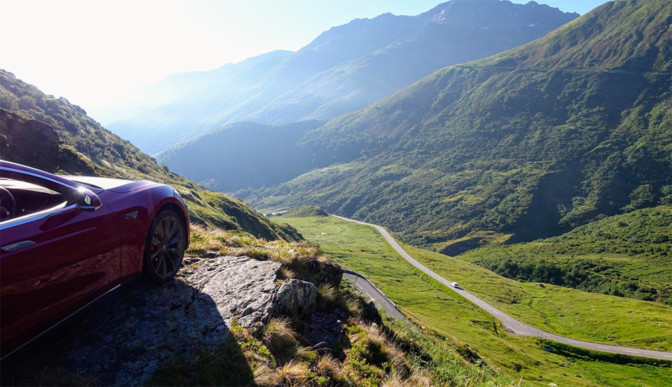 Discussion Points
Planning the journey
Sourcing and fitting toll passes
Booking your channel crossing
Selecting charging options
Other considerations
European Networks
Planning the journey
EV Trip Planner  – https://evtripplanner.com/ or 

https://abetterrouteplanner.com

/

Select EV Type (e.g. Tesla Model S 85 S/P (19" tyres)
Change Wh/mile to a realistic number (90D, 300Wh/mile @ 65mph)
Input start and destination
Select Route Direct
Start selecting charging points working from your start point to your destination
Etc

When travelling navigate from supercharger to supercharger – Remember it is often more efficient to arrive at the next charger with a minimum (safe!) amount of charge to take advantage of fast charging at low battery SoC. In other words, don't fill to 90%-100% to then arrive at the next supercharger with 50%, you would be better off (time wise) leaving at 70% and arriving with 30% or less (most people will aim for 5-20%).
If you've a very long leg or a headwind, start off slowly & monitor the energy use graph.
Toll Passes
Purchasing and fitting options

Fitting Options

Top centre of windscreen
Behind nose cone of pre-facelift
Open the window/roof and hold it out

Consider having paper/card backup
Crossing the channel
Chunnel

Choice of deck, MS 19" Wheels OK on standard deck just retract mirrors, all others models / tyres use tall and wide load option.  It costs no more but has limited availability.  MX FWDs can't open in the standard carriage – Chunnel staff are aware.
Charging at Folkstone and Calais only available to departures not arrivals. But there is the SuC at the hotel in Calais, open to all.

Ferry

Charging on Ferries – available on some routes (Harwich – Hook of Holland, possibly Irish Sea ferries)
Disable Alarm on Ferries
Charging – you can often make the journey just using Superchargers and then charge at your destination.
Supercharging
Just like in the UK
Some locations have 30 minutes time limit on supercharging
Other networks Just as in the UK there are many charging options in countries in Europe, however, the biggest issue is often finding a mutually acceptable way to register your account and pay. https://www.tesla.com/en_GB/support/charging-abroad – This page is worth keeping an eye on. https://www.goingelectric.de/stromtankstellen/anbieter/
Other IMPORTANT considerations
Breakdown kit, breathalyser kit, hi-vis vests for EVERY occupant – Store the hi-vis vests INSIDE THE CAR (some countries will fine you if not)
Spare bulb set – Even though this makes no sense to carry as it's completely useless for use on the Tesla it's a legal requirement in some locations so just buy it and forget it.
Consider a decent first aid kit just in case (there is one in the Tesla emergency bag along with a triangle but it's not the best)
Tesla Headlight Alignment – No adjustment Required (other drivers may disagree)

If you're spending long periods in Europe / Doing lots of night driving consider this hack: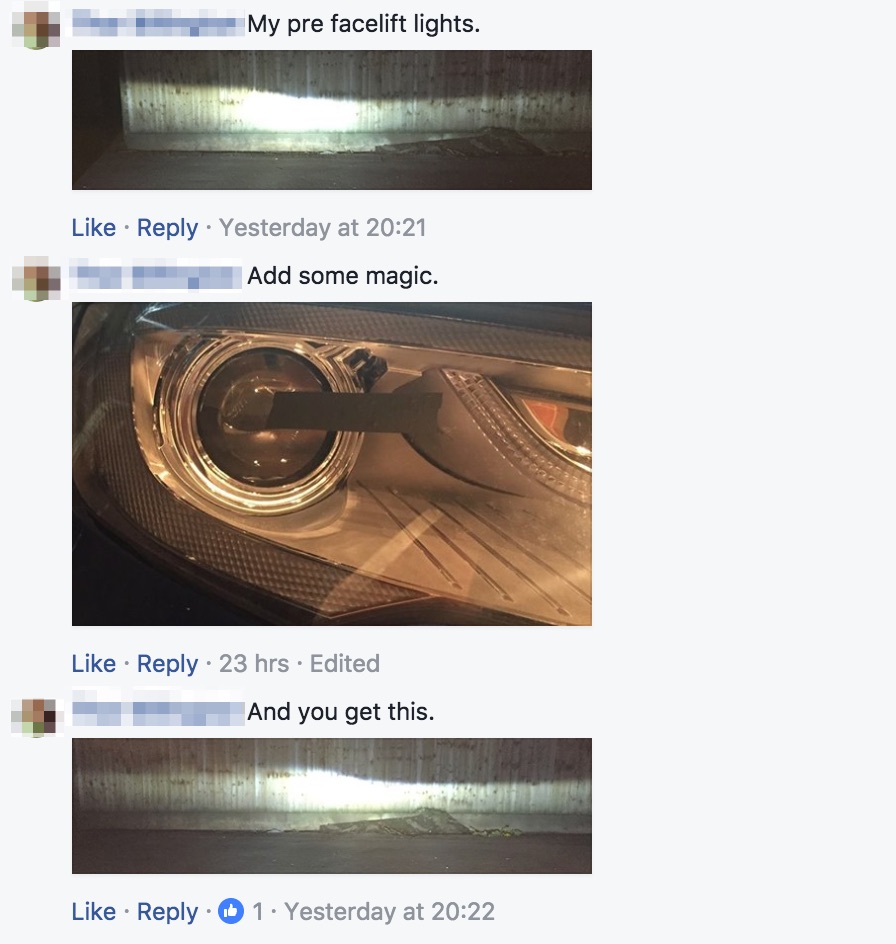 Winter tyres mandatory in some countries e.g. Austria, highly recommended in others.
Limitations to Tesla Recovery – Gets your car fixed but does not, for example, repatriate the car.
Insurance – have breakdown insurance for punctures and getting your car home.

Double check that the insurance covers cars of S/X width (some do not and could be effectively worthless). Discussion.

EV friendly hotels in Europe https://www.google.com/maps/d/edit?mid=1v0oYUDV_dlQu9EjbVffh0MERgdo
EV Hostile Garages (Italian Bottom Pinchers)
For those heading to motorsport events such as Le Mans, F1 at SPA or Red Bull Ring then there are lots of charging options due to there being masses of blue and red commando sockets in both the pit and camping areas
Tesla EU Pigtails (charging adaptors) https://shop.eu.teslamotors.com/collections/laad-producten
IMPORTANT: Motorway/main road tolls (without barriers and toll booths) in Austria, Bulgaria, Czech Republic, Hungary, Moldova, Romania, Slovakia, Slovenia, Switzerland. Usually a vignette or a receipt and cameras. See https://en.wikipedia.org/wiki/Vignette_(road_tax) Other countries have toll roads with barriers which should be obvious.

Don't even think about trying to avoid getting one; as I came off the autobahn just short of Salzburg (having bought mine just before I left Germany) I was stopped and checked. The penalties, if you're caught, will definitely put a crimp in your holiday.
Country Specific Network Advice
Many houses have a 3-phase supply from which you can charge at 11kW using the red UMC head.  Consider an extension lead. If you want to charge off a Schuko (domestic socket) in France, Belgium, Poland, Czech Republic or Slovakia, you must have a Schuko reversing lead as the sockets are often reverse wired. A very useful free charge card is The New Motion https://my.newmotion.com/  which has roaming agreements across an ever-increasing number of countries in central Europe and Scandinavia.  They have a great App. The German language forum https://tff-forum.de/index.php has a lot of information about European travel, and has an English language section. https://www.tesla.com/en_GB/support/charging-abroad – This page is worth keeping an eye on.
Austria
Get The New Motion card (free) for access to most networks.  Smatrics is national with a good App, others are regional.  Many towns & villages have free access Type 2 22kW sockets in public car parks, supermarkets etc.
Dash Cameras are banned in Austria – HEAVY fines if you have one and get caught. The suggestion is to remove if possible &/or remove the SD card and unplug all cables.
You must buy a windscreen Vignette/Toll sticker at the border crossing or you are already committing an offence. Learn more

They have shorter period ones for visitors

Superchargers: – mainly good, Flachau has 18 bays and Kapfenberg has a Tesla lounge!
Belgium
The New Motion card should be all you need.
Low emission zone online registration (no sticker) for Antwerp.
Czech Republic
One of the few things I have found is this http://www.elektromobilita.cz/
Polyfazer charging stations pay with app, expensive but reasonable number of the about whereas others need a subscription. Buy a vignette sticker at the first services in the country.
France
Get a KiWhipass card to get free access to CHAdeMO at Auchan and IKEA and other sites, and some regional networks.
Get a card (€20) from www.chargemap.com for access to the expensive national "Corridoor" network, and many regional networks, 38 in total.
Most départments are installing 22kW chargers across their areas, many accessible by the Chargemap or KiWhipass card or an App.  See http://www.wikitesla.org/wiki/R%C3%A9seaux_publics (a bit out of date).
See Chargemap to find out what is available in the area you intend to visit.
It's recommended you travel with a Schuko reversing lead as the sockets are often reverse wired.
The LeClerc supermarkets often have 22kW posts accessible by their loyalty card.  You might need to use a friend's French address.  The card needs to be registered at each shop you visit.
France. Older charging points use the (French-designed) 'Type3' connector, rather than the 'Type2' used in most other parts of Europe. In theory the Type3 is being phased out but some points are likely to remain for many years. It is possible to obtain a Type3c to Type2 cable (essentially the same as the Type2->Type2 cable you already have but with a Type3c plug at the wall end) but they are expensive and it's bulky to carry, especially given that you still need carry your Type2 cable for more modern points. Note also that the reason used to justify the existence of the type3 is that it has shutters over the pins – hence the plugs and sockets look similar and it may appear at first glance that they won't mate. Chargemap.com (or their mobile app) recommended for locating public charging points in France (it's a crowd-sourced database comparable to Plugshare, but French). Renault's Bornes-ZE map may also be useful.
Low emission zone stickers for France (Paris, Lyon & Grenoble at the moment)
Most Superchargers in France are in hotel car parks but are appearing on motorway service areas now. However unlike UK the chargers are in the same area as the fuel. I damaged my MS trying to drive back having driven past the fuel area in search of them in the parking area
Germany
The New Motion card is good.  Plugsurfing do a key hanger and an App which is widely accepted, and roams to neighbouring countries.
 e-tankstellen-finder.com recommended for locating chargepoints. Many do not require access cards/memberships.
Although dash cameras are legal, the use of them to prove someone guilty may be difficult.
Consider low emission zone stickers for Germany (most urban areas)
Superchargers: often at truck stops just off the Autobahn.
Italy
The national network is www.eneldrive.it (App is called E-go) but a card is difficult to get.
Re Italy – DueEnergie very useful in terms of answering email at mobility@

dueenergie.com

 – I sent this: 'I am a UK citizen travelling to Italy in July with my Tesla Model S and would like if possible to get a card for your charging points. Can you please send one to: <address, phone etc>' and got a quick response in good English and my card (which I never used) in a few days.
There is also http://dufercoenergia.com/sostenibilita/progetto/ (used to be called Due Energie).
See also www.forumelettrico.it
Italian domestic sockets are unique.
Superchargers: Some nice places, some almost deserted hotels, some with lots of girls ready to help you pass the time while charging.
Ireland
The national charging network is ESB Networks (1200 chargers), register on https://www.esb.ie/our-businesses/ecars/ecars-overview for a charge card and their App is "ecar connect". (It's a superb network)
The ESB network has a 24/7 call centre if you have any problems and charges can be remotely started should you lose your card etc.
Use ZapMaps or Plugshare like you would in the UK to find chargers on the go
They're normally decent machines too so you'll get 40+kw rates. Easy to start (no stupid apps) and there are even some older machines that don't even need a card.
If you've left it too late, lots of UK owners will willing you lend you their card for free. Check on here.
Destination chargers are being rolled out across the country as well, ideal to plan a stay at these locations.
Netherlands
The most EV friendly country.  The New Motion card should be all you need.
FastNed offer a network of CHAdeMOs with Tesla adaptors.  https://fastned.nl/en/
Superchargers: many at Van der Valk hotels.
Portugal
The national network is MOBI.E www.mobie.pt and there are detailed instructions as to how to get a card in the files section of the TOGUKs site.
www.electromaps.com is the best data source.
Scandinavia (Denmark, Norway and Sweden)
Norway
Norway – https://gronnkontakt.no/
There is some good advice in English, on winter driving in general and driving in Norway in particular, from our Norwegians chums here Useful info here – http://www.tocn.no/tourist-in-norway-in-an-electric-car/
You have to pay for tolls now even as an EV since June, using https://www.fjellinjen.no/ they are set up for overseas people and sent me my tag within a week.
The UMC supplied in the EU will not work in many old buildings in Norway because they use a different earthing system.
Winter tyres have a different minimum tread depth requirement to summer tyres (4mm minimum for winter tyres where regulations exist.)
Here's the simple link for free tolls & road ferries (where they are part of the road, so to speak) in Norway (~£20 deposit on a tag) https://www.autopass.no/en/payment/zeroemissionsvehicles

EVs get discount on road tolls – if you register properly & get a tag (200NOK ~£20 refundable deposit). Lots of ferris are officially part of roads and EVs are exempt on them too.

Registering though is a pain at the moment. The simple stuff: Scan of V5C to EPC Plc, a UK company, to show it's an all EV (no cost and pretty efficient!) 

https://www.epcplc.com

The toll (Autopass) registration page has a field for postcode, which doesn't allow more than 7 characters but then tried to validate the postcode and rejects. I spent quite a bit of time with chaps to & fro and eventually, they sent me a 

PDF attached

. I filled it in, signed it, emailed it over (

bergen@brotunnel.no

) with a screen capture of EPC Plc confirmation (for good measure) and they sent a bill back a few days later for the deposit paid by BACS, that done it arrived a few days later again. There's quite a bit of Norwegian (

use google translate

) and some educated guesswork to be done.

It doesn't make any difference really where you register and the form uses the same engine (broken for UK 8/9 character postcode). I chose Bergen for no better reason than it's my first entry point (arriving by ferry from Denmark).
Slovakia
Slovenia
Spain
The national network is Ibil (www.ibil.es) and the best data are on www.electromaps.com
Many Paradores and other hotels have charge points, or should have a 3-phase socket.
Superchargers: Spain – still limited but spreading southwest.
Switzerland & Liechtenstein
The New Motion card is good.
The Swiss domestic sockets are unique.
Switzerland, do not even think about exceeding ANY speed limit. The speed limits in Switzerland are NOT advisory, they are MANDATORY, with fines based AFAIK on your income or perceived wealth (and if you're driving a £100,000 car…).
For Switzerland, you MUST buy a vignette/toll sticker before (or AS) you enter the country

Switzerland only has an annual one (in practice IIRC it's for 13 months)
Luxembourg
Owning a dash camera is legal but filming other motorists is not legal in Luxembourg – Expect HEAVY fines and even prison if you have one and get caught. The suggestion is to remove if possible &/or remove the SD card and unplug all cables.
This section is intended to identify charging options useful for UK-based drivers traveling abroad and tips for accessing networks as a foreigner. Full listings of the networks in each country will be the subject of separate articles.
European Networks
https://www.tesla.com/en_GB/support/charging-abroad – This page is worth keeping an eye on but here is a list of charging networks: