The best way to confirm the tyre pressure is to look for this sticker on the driver's side door, this clearly confirms the size of your tyre on your car and the correct pressure.
Remember tyre pressures should be checked when the tyres are cold and it's important to remember the longer you drive the higher the temperature of the tyre. The best tyre pressure pump for your money is this one. You might consider buying this tyre tread tool as well.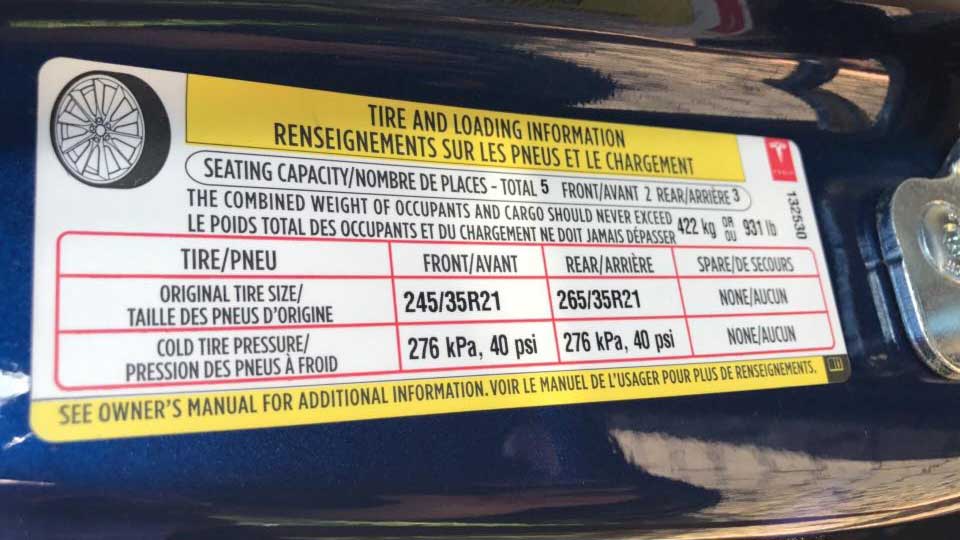 The below is a rough guide, it will vary on your vehicle, the tyres fitted and your pump, if you're unsure then check the sticker on the door frame (you should be doing this anyway) or contact Tesla.
21″ Staggered – 40-42 psi
21″ Square Model S – 40-42 psi
19″ Square Model S – 42-45 psi
20″ Staggered Model X – 42 psi
22″ Staggered Model X – 42 psi