Over the years Tesla has improved what you get with the car to the point now this list is actually quite sparse, obviously, Tesla sell a wide selection of official accessories on their website but there are also numerous other 3rd party websites and products these days, here are our suggestions (note: this list is subjective and you may decide certain accessories aren't required):


A home charger
Without a doubt the best accessory you can buy and have installed (if it's possible at your home of course), sure the car comes with a mobile connector but trust endless Tesla veterans when we say you should prioritise a home charger install as priority number 1.
Read our updated guide to home chargers

Paint correction, a ceramic coating and potentially PPF
Technically not an accessory but many owners swear by this and it's well worth doing at the start of ownership not midway through.
Read our ceramic coating guide | PPF guide

Floormats and boot mat
Depending on your spec (mats are included in all Model 3's with the Premium Interior option and all Model Y) these are worth considering especially all weather ones if you're prone to muddy boots in the car, there are numerous discounts on custom 3rd party mats and boot liner here but Tesla also sell some.

Tyre Pump / Repair Kit
Tesla sells a tyre repair kit but it's generally considered to be overpriced so others are linked below, having a tyre pump and sealant in the car is well worth it primarily to keep your tyre pressures optimal as they can see a ~5% boost in range & reduce unnecessary tyre wear if properly pressured but also to potentially save you a long wait for the AA/RAC etc.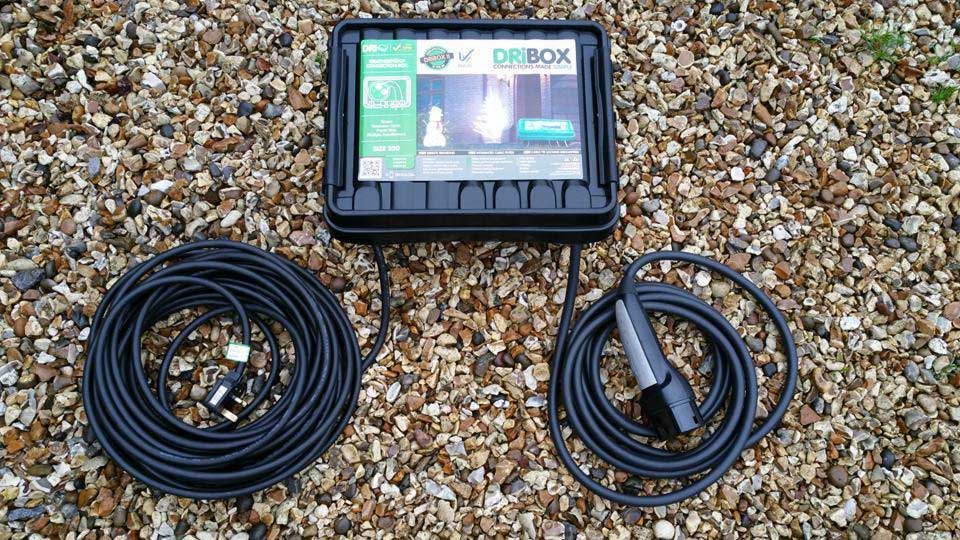 A decent and thick extension cable + Dribox 330
The standard mobile connector will likely get you out of trouble most of the time, however, having an additional 5-20meters of high-quality extension cable can be well worth it (especially if you tour the UK often, visit AirBNB properties etc)
To be clear the user manual technically advises against this, however, it can be done safely with the following precautions:
Only use an extension cable listed below
Only use an extension cable that is 2.5mm thick
Generally assume that any extension cables from a DIY store will not be suitable
Never use a wound up extension cable
Always unwind/uncoil all cables
Aim to use the standard mobile connector on it's own wherever possible
Be extremely cautious of using a standard extension lead, read the manual. ALWAYS unwind any extension cable you use. If you're using a cable that isn't listed above, reduce the amps down to ~5amps and check the plug for excess heat often, if you NEED the speed then slowly increase the amps up whilst checking for excess heat often.
Options:

Screen protector
Very much a personal preference but if you're particularly accident-prone then something to consider and if you dislike fingerprints then obviously that's a big positive with a matt screen protector.
Discounts are available here for some (the one in the photo is from here though)

Paint protector vinyl (door shuts/around wheel arches etc or the whole front of the car)
Tesla now wraps some areas directly from the factory but it's something to consider before the paint gets damaged from stone chips or children's feet!
Discounts available here for some | Read the full PPF guide
A USB SSD
The car comes with a 128GB USB drive and for the majority of people this is enough but longterm these USD drives aren't built for continual use so quite a few people will install a 512GB/1TB SSD drive in the car to increase the space that Sentry & Dashcam modes have to store footage + improve the longevity of the drive.

Mud Flaps
Tesla typically install front mud flaps on their 3 & Y vehicles so you might not need this but depending on your usage and where you live in the country these are recommended, especially if you don't have any paint protection film installed around the wheel arches.
Tesla sell them here and a few other sites sell similar 
A decent car cleaning kit
Read our 'How to clean your Tesla guide' for suggested products and techniques, obviously, this will depend on how precious your car is to you but if you're going to clean the car yourself you want to do it properly to avoid damage etc.

Window tints
Again depending on your spec you might not need this but it's a good way to lower excessive heat build up in the car during hot days whilst also giving a stealth look. Model Y comes pre tinted at the rear.

A membership card for breakdown cover
A hotly debated topic given that Tesla do offer some coverage on this, but it's well worth considering whether you need breakdown cover for your Tesla or not?

Upgraded Puddle Lights
Caution here, as some reports of owners windows not dropping when having these installed.
You can upgrade the existing puddle lights with ones from Abstract Ocean (around £35 delivered to UK) Discounts available here

A Tesla Owners UK sticker for your window
Ideal to find other like-minded owners at superchargers or simply to show your support for the club.