First of all, Tesla does have a dedicated web page for home charging which you might find useful but this guide hopefully will go into more depth + give a 3rd party view point.
A dedicated home EV charger is the single best investment you can buy for your electric vehicle
Waking up with 250 miles in the 'tank' every morning is one of the best benefits of an electric car, no mad rush to the petrol pump. Tesla sell a home charger which looks good but isn't included in the OLEZ grant which heavily reduces the cost down. When getting a quote for a charger be sure to ask for prices without the OLEZ grant and also with it.
What are my options?
Tesla Home Charger (2.5M or 7.5M £460)

The best-looking charger, it doesn't come under the Government OLEZ scheme so you have to pay full price + installation (must arrange yourself, depending on the install it can vary from £200-£1000 for installation alone). If you can afford it then grab one of these instead of any of the ones below. If money is tight or you don't care about the looks then grab one of the ones below, if you have money to burn then grab both and then try and justify it by saying it's great if another EV visits or it's ideal for JustPark etc).  The button on the handle opens the charge port, none of the others below have this function. Occassionally the devices require a reset or replacement, Tesla are quick to resolve any issues.

Smart looking units, made in Germany. Highly recommended by owners, haven't seen many negatives with these. Only IP54 weather rated so splashed water only, so needs to be under a cover or in an area without direct rain although lots of owners have them outside and appear to have had little to no problems. Available with Government OLEV grant. Buy

A decent all rounder, prettier than some of the other units with a 3 year warranty. Available with Government OLEV grant. Buy

One of most popular charger for owners in the UK as it comes under the OLEV grant scheme and is 32amp, most others are 30amp, they cost £149 (untethered) or £199 (tethered) fully installed due to the Government OLEV grant. A good amount of people have had problems with the internal breaker, Rolec do replace these with no problems though. If you don't like the green and white they do other colours (£30 extra) see here for details. IP65 Category 1 weather proof rating (fine outside or exposed to rain etc). Buy

Good unit, not as powerful as Rolec but they appear to work well. Available with Government OLEV grant. Buy

Normally the cheapest option (also ideal for second homes/parents house etc) just get an electrician to install (£80-£200) and then use your UMC (comes free with the car) to plug-in (extra adapter might be needed). Using this solution every day isn't ideal as the UMC shouldn't be left outside in case it gets submerged in water and having the UMC in your boot is a must for any emergency trips in my opinion, so if you were to forget it you might be screwed! If you get a commando installed then you can always upgrade this to a Tesla Home Charger in the future.

This fairly new charger is designed to use excess power from your renewable energy to trickle charge your car, with the option to use it as a standard 32amp charge the rest of the time. Watch this FullyCharged video to learn more. Available with Government OLEV grant. Buy.

Stunning design matched with superb functionality (e.g. mobile app to control the charger). Hand built in the UK. Electrics are guaranteed for three years and the chassis of every charge point comes with a lifetime warranty. 8 colours, 40 combinations. From £785 with OLEV. Buy.

Minimalistic design matched with good reviews from installers. Tethered or untethered versions. 3 colour options. OLEV Grant Approved. Buy
Should I go tethered or untethered?
Tethered = A cable permanently attached to the charge box, so there is no need to pull your cable out of your boot/trunk each time you arrive home. Type 2 only, so any other non-type 2 cars can't charge (e.g a Nissan Leaf couldn't use it). Untethered = A socket that you plug a Type 2 cable into, allows for more charging options but does mean you have to physically plug in the cable every time you want to charge as you technically shouldn't leave a charge cable permanently plugged in as it may allow water to enter (over time). Fine in the summer but can be a right pain in the wet, snow or cold weather when you're trying to man handle a dirty cable into your boot. You will also need to buy a type 2 cable as the Teslas now don't come with one. We have a Nissan Leaf so have both a Tethered Type 2 and an Untethered Type 2 so the best of both worlds but personally I would go for a tethered cable every time if I just had the Tesla, this is also the general consensus on the forums.
What speed should I expect from these chargers?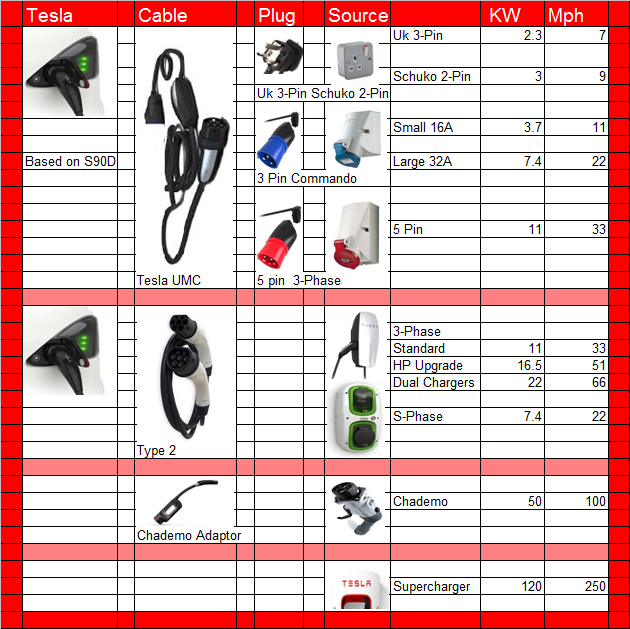 Can I not just use the 3 pin 13amp plug/UMC?
You can but it's painfully slow, charging an 85kWh Tesla would take between 24 – 30 hours on a 13amp socket.
What about 3 Phase?
If you're already on 3 phase power then that's great news, you will get even faster charging at home, as long as you buy a 3 phase capable charger. If you don't have it then don't worry, most people will find a standard 7kW 30-32amp single phase power supply is enough for them. To have 3 phase power installed you will most likely be looking at £1000-£3000, speak with you DNO (Distribution Network Operator), e.g. Western Power to get a quote.
How much should a charger cost me?
3.7 kW charging point typically costs around £300-£400 installed (including OLEV grant).
7 kW charging point typically costs around £400-£750 installed (including OLEV grant).
11 kW charging point typically costs around £1,250 installed.
22 kW charging point typically costs around £1,500 installed.
How much is it going to cost me each charge?
First of all it's important to remember that most owners don't arrive home with 0% battery each night so these numbers will be extreme examples, also it will depend on your energy tariff and it's important to remember that all EVs aren't 100% efficient when charging, they will always use slightly more power because they've got to convert from AC power (home) > DC (the battery) + they need to heat/cool the battery packs etc whilst charging. So let's say a 100kWh battery from empty might use 110kWh in total energy, we will then say you're being charged 10p/kWh you pull in from the grid, if you were to charge a 100kWh battery from empty it would cost you £11 with the above figures. That £11 should get you easily 250 miles on one charge or 4p a mile, reduce your speed + increase your efficiency and you should be able to hit 2p a mile. Charge on Economy 7 and you've just cut those figures by half again. Charge on Solar power from your roof and those numbers could be £0!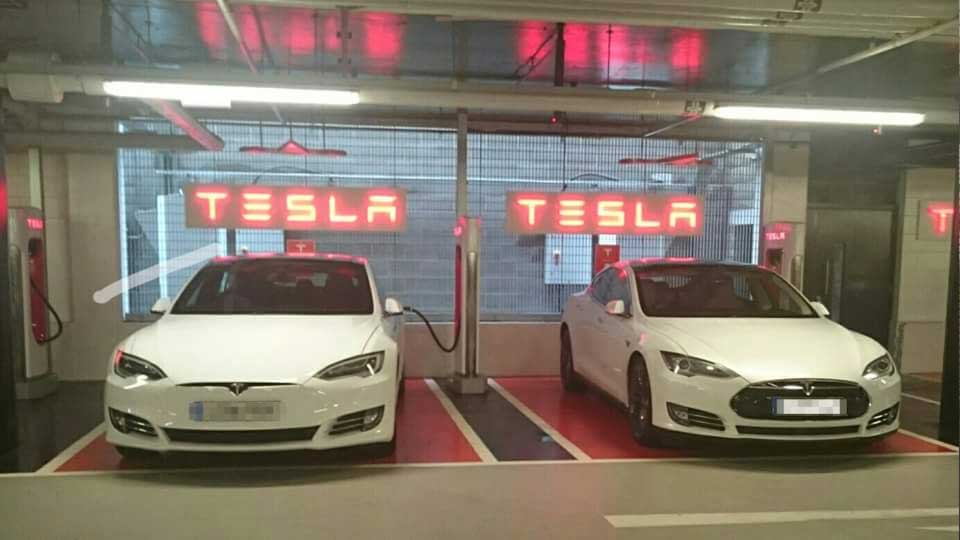 Can I not just use Tesla Superchargers to top up each week?
It's frowned upon by owners and Tesla to use superchargers for anything other than long distance travel, however, some owners have no other option so will use supercharging every few days to keep full.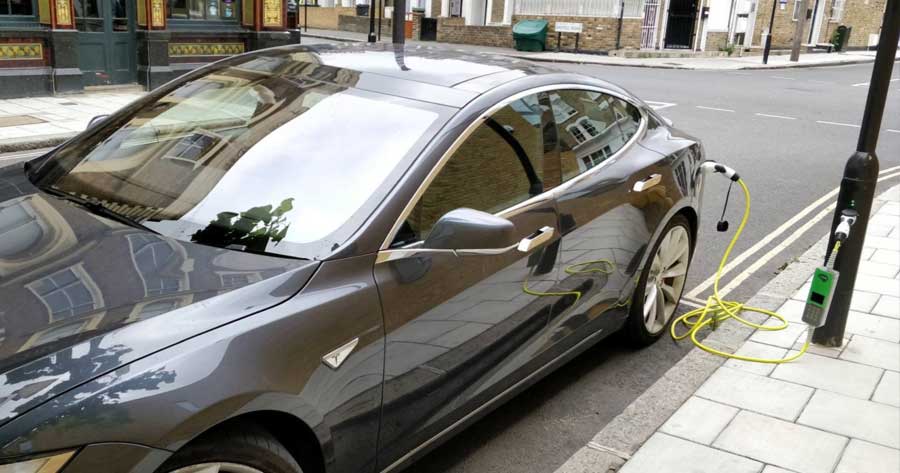 I don't have a garage, driveway etc, can I still get a home charger?
There might be a possibility of getting a street lamp post charger, search the group for more details and/or speak with your local council/authority.
Who should I get to install it?
It often will depend on your location and which charger you plan to get installed, most of the manufacturers will recommend a local installer for you, it's worth searching social media to check their reviews though as some are much better than others.
What is the Government OLEV Grant?
Basically. the Government will pay a subsidy for you to install a charger at home (if you've purchased an EV). More info on Gov.uk
Should I consider renewable a renewable energy provider?
Yes 100%, many owners do exactly that. Ask on the forum if you want a referral code. Bulb, Octopus, Ecotricity are popular choices.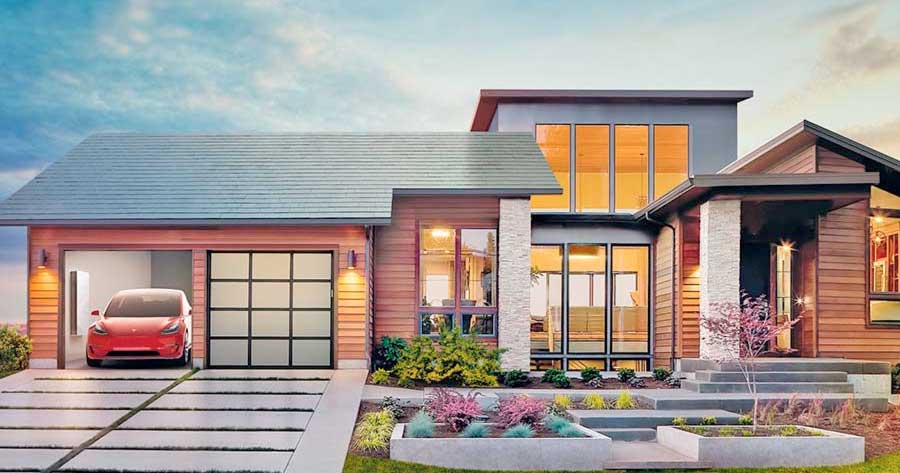 Should I install solar panels to charge my Tesla?
Yes, but remember it's unlikely in the UK for you to generate enough solar each day to power your car for any more than 20-50 miles, but even so many owners still do it as it's pretty awesome to know you're driving around on pure sunlight. We have approved solar panel installers inside the owner's group that are trusted by owners.
My Landlord isn't allowing me to install a home charger, what can I do?
Explain to them it will improve the resale value in the future (remember to reference the law change with ICE sales)
Explain how it can be removed in the future if required
Offer to pay for the installation and/or removal in the future
Ask for an outside 3 pin plug instead to help with cutting the grass/garden etc
Consider simply using an 3 pin socket with a decent high quality extension cable, like from Xavelec