It's clear generation z and younger are laser-focused on the environment and the rather poor job previous generations have done to protect it, the one thing that continually excites Tesla owners is that young people just 'get it', they understand that electric cars are part of the solution and they often know more about the cars than our actual owners do!
For several years we've quietly offered any school in the UK the ability to request our attendance to attend with 1 or 2 cars to simply show the children the technology of the cars, answer questions and/or do a 5-10 minute speech, however, from October 2019 we've opened this up and will be actively promoting this free service to all schools, child focused groups (e.g. cubs/guides/scouts) etc.
So if you run a school, class, group please don't hesitate to get in touch with us, we will need the following answers:
Location
3 suitable dates & times
Whether we can combine our visit alongside other classes, e.g. 5+ classes in one visit
Confirmation we have approval to visit and/or the name/contact details of the person ultimately responsible for our approval to be on site
Further information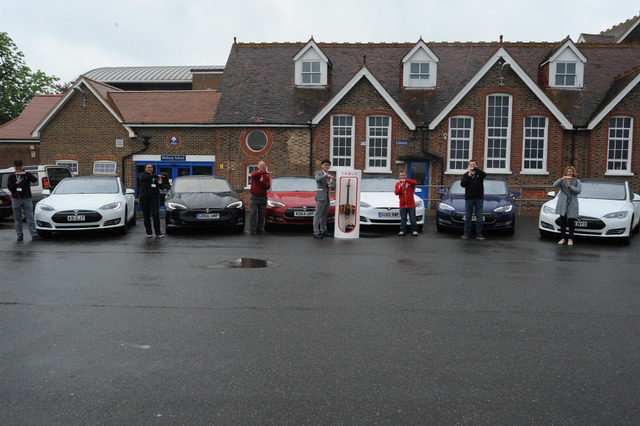 No, we provide this service for free to all schools, educational facilities and children's organisations across the UK.
However, we do some decent charity work if you or your organisation wished to donate as a thank you.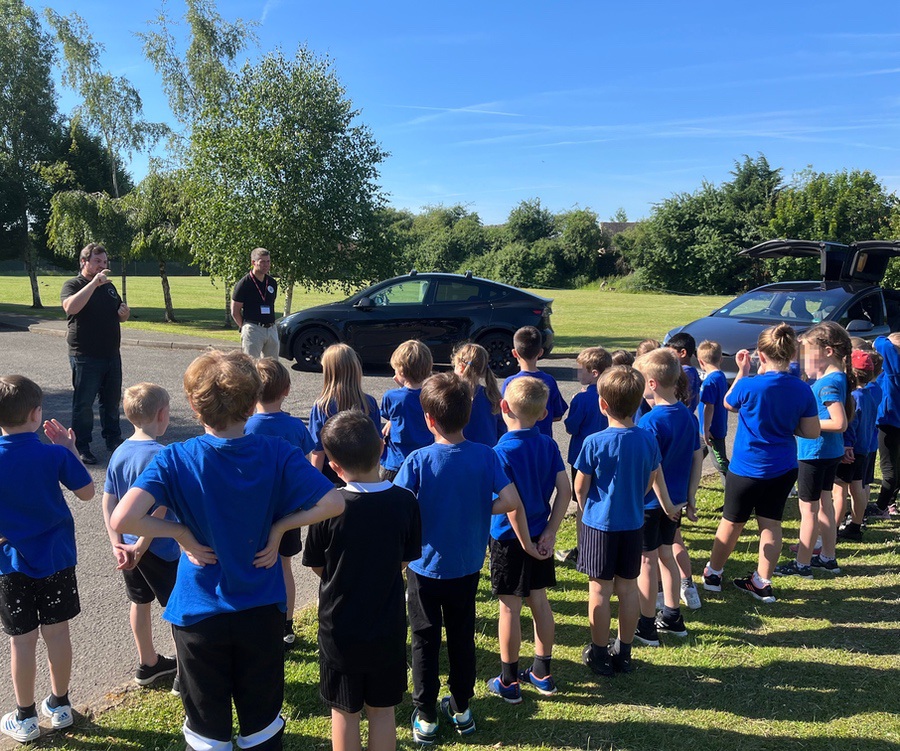 Is this sponsored by Tesla or any 3rd party companies?
No, we're Tesla owners that simply want to try and provide the answers to the questions your students, children may wish to ask.
We're a not for profit organisation run by owners for owners. Those attending are not being paid, they're volunteers giving up their time.
Are our volunteers DBS checked?
No, at no point should our volunteers be left alone with any children (standard practice for all locations with children). Our volunteers will follow the rules set out by your organisation, please ensure a copy of your 'Guidance on Visitors' document is sent to the Tesla Owners visiting your location before the day.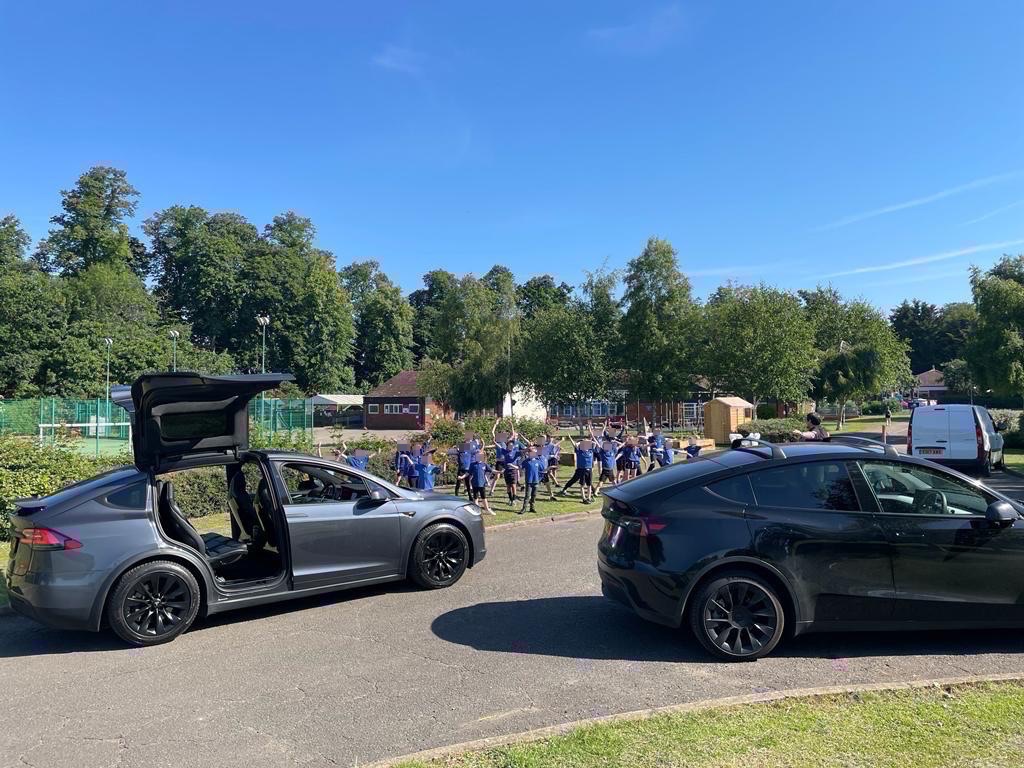 What do the children think?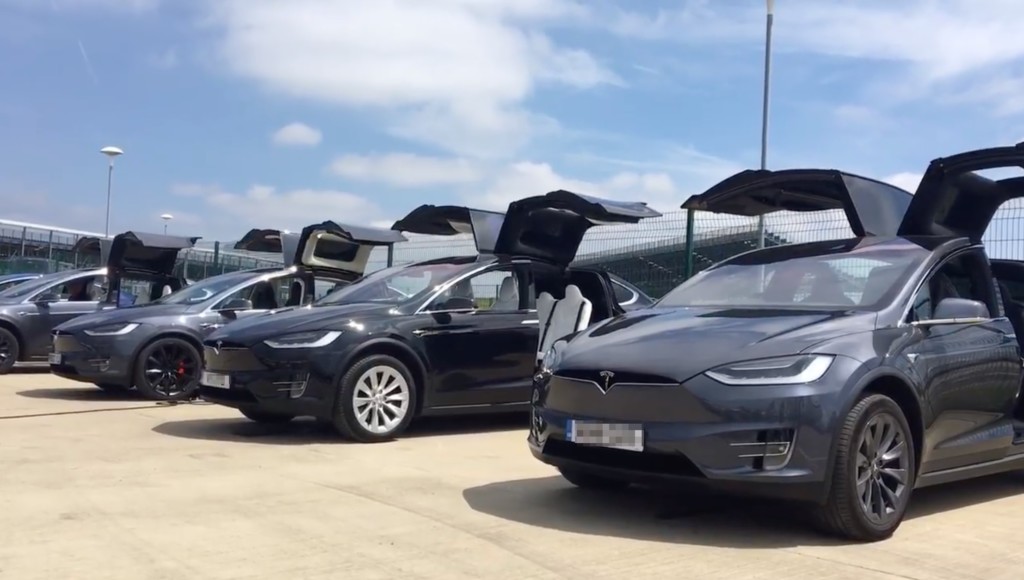 How do I request a visit?
What is included in the Teacher & Pupil Pack?
Before each visit we give schools/teachers access to an 11 page document that includes guidance on:
What to do on the day
Timings
Preparation
Lesson plan (Tesla/Electric Vehicles activity/resource ideas for teachers to cover a whole lesson)
Link to 18 x A4 printable or digital colouring in pages (ideal for younger kids)
To request a Teacher & Pupil pack please use the form above to book one of our volunteers for a visit and we will send you one.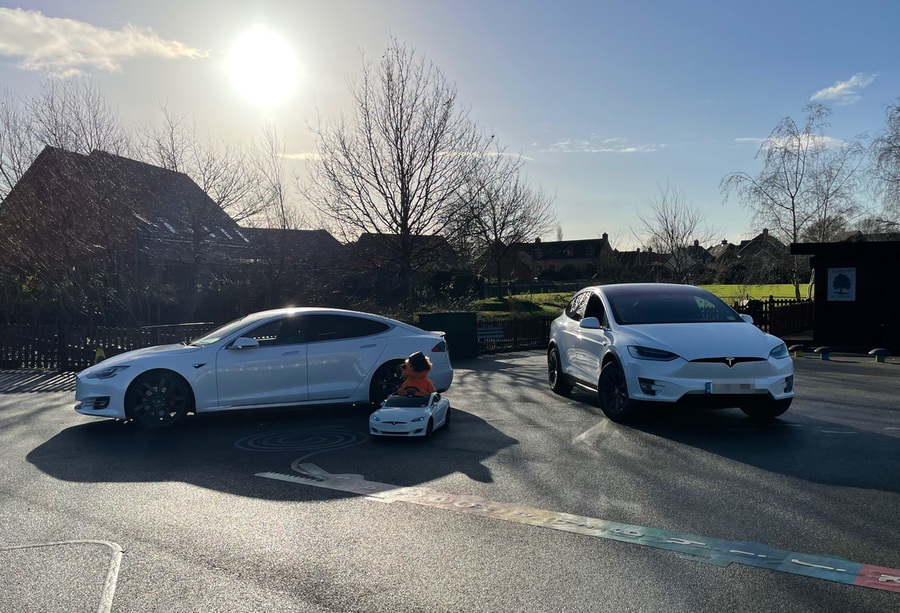 How do I help as a Tesla owner?
What is included in the Tesla Owner 'Show & Tell' Pack/Guidance​?
If you're Tesla owner running one of these events or planning on running we have an 11-page document giving you guidance on the following:
Minimum Requirements / What you should take with you
Pre-written letters for you to send to local schools that have shown an interest in EVs, transport, etc (so you can help arrange your 2nd or 3rd event).
How the sessions work
Guidance for each ages / year groups (what you demonstrate and do will dramatically change depending on the age of children, even between ages)
The sessions themselves
How to run a Tesla Model X dance, Model 3/Y light show, Summon show and Boombox show.
Health and Safety Document
We send this to all Tesla owners that have agreed to help with an event.
What about other events that aren't child focused?
We cannot promise to help but we will do our best, especially if you're a not for profit, please make a request on the above form but make it clear why you're applying. Unfortunately we've had to pause all fire brigade visits.